Gift of Gab
by
alyson
Travelogue: Part 5
We had to make a choice for our last day between a few options. We decided on castle day.
First stop was Dunguaire Castle near Galway built in 1520.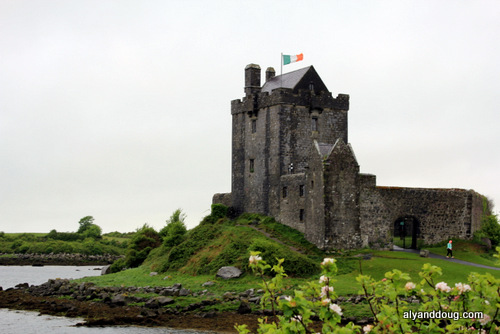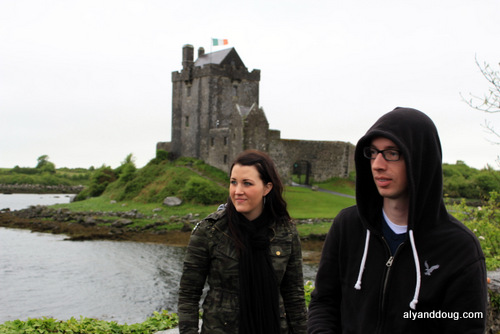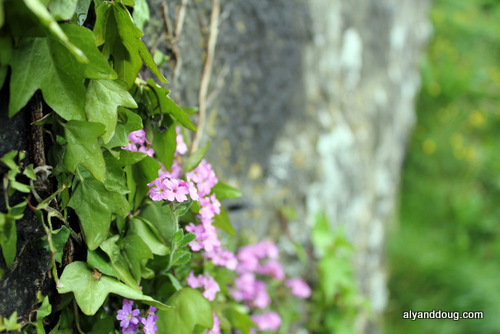 After Dunguaire we headed onward to Bunratty Castle. We were taking a bit of a back road and came upon this really cool monastery and cemetery. We were the only around and no one even drove by the whole time we were walking around which was just crazy, it's one of the coolest places I've ever been and being there solo made it that much more enjoyable. It's called Kilmacduagh and was founded in the early 7th Century. No that was not a typo. A lot of the ruins that are left were from the 11th Century, but still! It's hard to even fathom.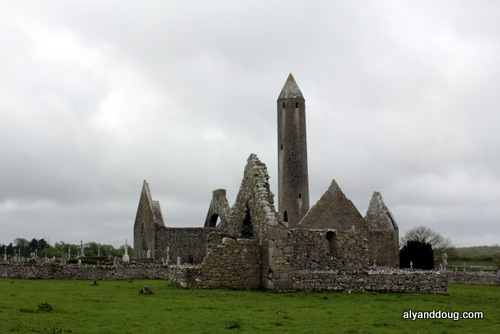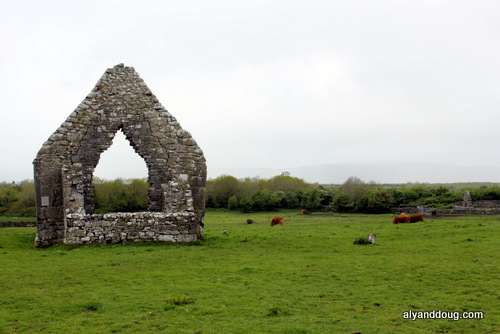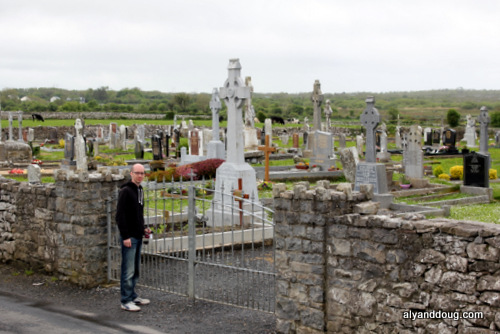 Next stop Bunratty Castle.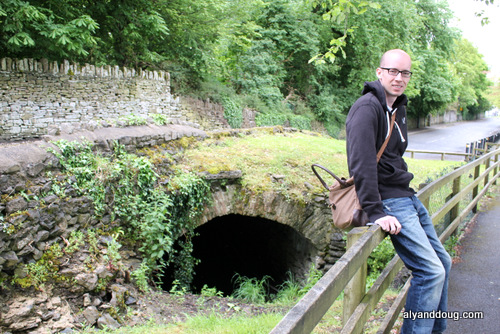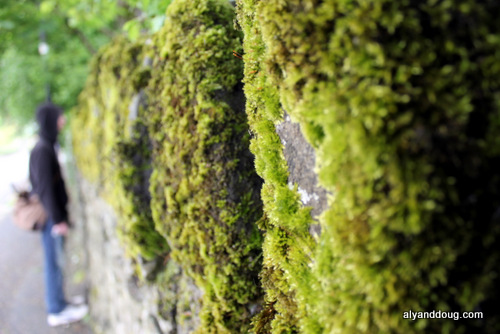 On to Limerick and King John's Castle.
Then we forged on to Blarney where we checked into our little B&B and then went and explored the castle grounds. We had fun at all the castles we went to but we absolutely loved Blarney. Just the grounds alone would've been worth the trip.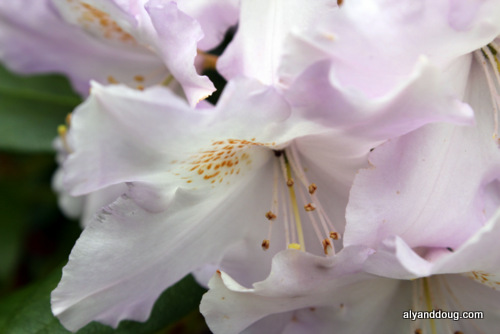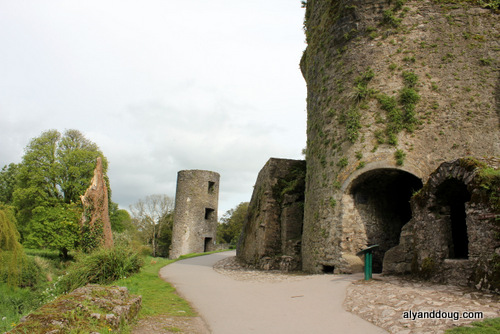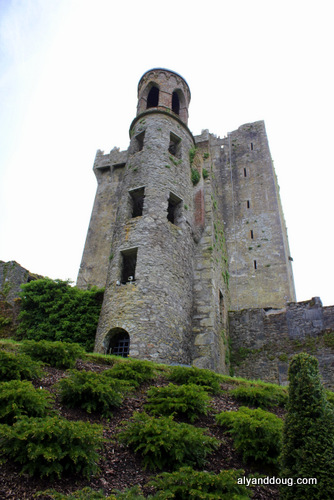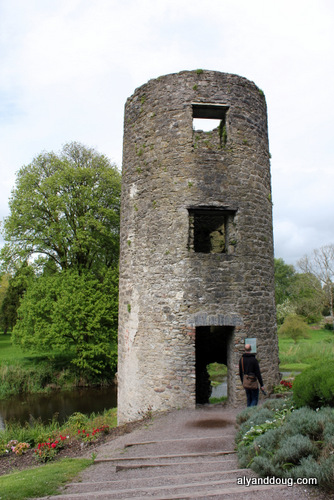 According to legend, kissing the stone endows the snogger with the "gift of gab" or "gift of eloquence".  It was set into a tower of the castle in 1446. The word blarney has come to mean "clever, flattering or coaxing talk." John O'Connor Power's definition from Wikipedia is succinct: "Blarney is something more than mere flattery. It is flattery sweetened by humour and flavoured by wit. Those who mix with Irish folk have many examples of it in their everyday experience."
Snogging the stone is not exactly a simple task. First you must climb up the tower to the top after winding your way up old slippery steep steps. When we got to the top I walked over to the two men I saw sitting down, one was whistling a lovely Irish tune with expertise (I can't whistle and truly admire anyone who can do it well). I asked him how this was going to go down. He said lay down on your back, scoot back and down. You can see from the picture you drop down into a sort of hole, grab on to the bars behind you and he holds onto you while you lower yourself down a significant amount and then press your lips against the old ratty bacteria filled stone. It was really fun! I love inexplicably weird traditions and I definitely think this falls into that category. My mom asked me if it worked, if I got the gift. I'm not sure about that but I've certainly been gabbing like a nut over the past 5 blog posts so maybe something came through.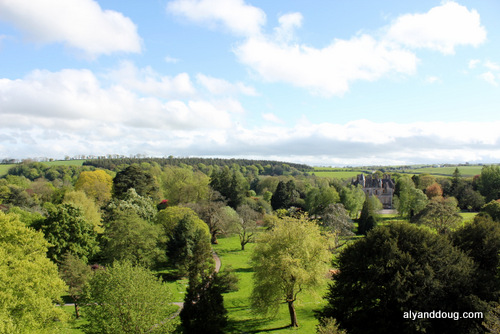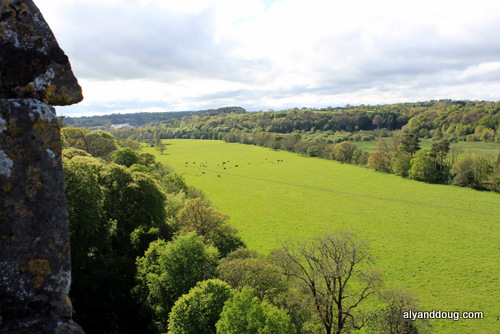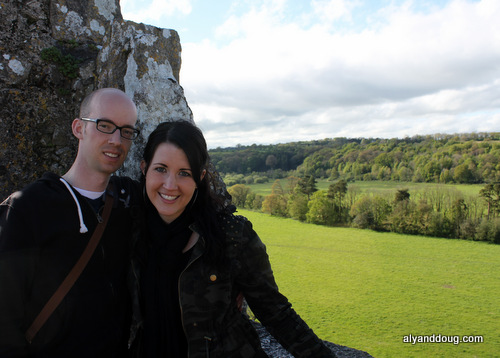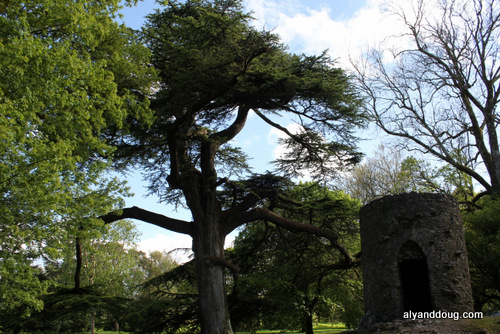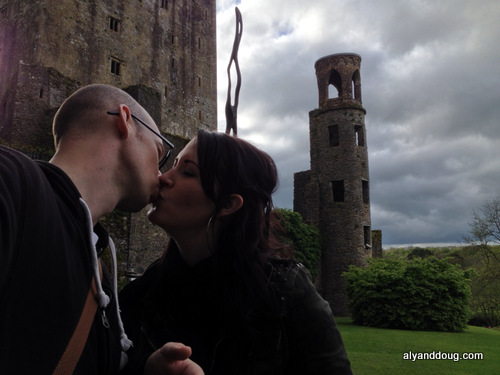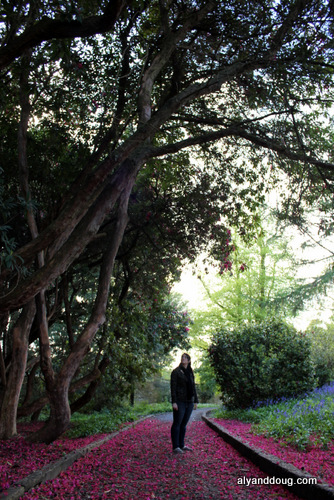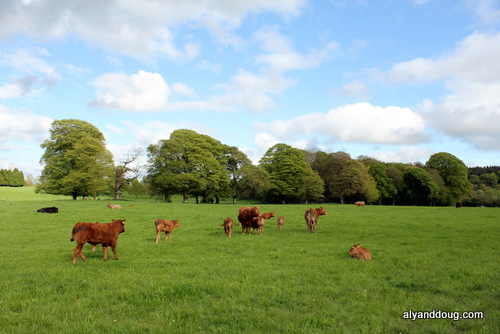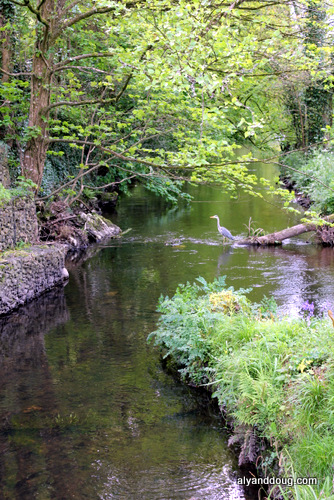 After a long walk all the way around the gardens we headed to a pub for dinner. I ordered beef stew and Doug got roast lamb. When it came out I was overjoyed, a piping hot bowl of beef stew with cabbage, carrots and potatoes on the side. It was the most absolute perfect Irish meal I could have gotten. To top it off we got to listen to live Irish folk music while we ate. I think a part of me died and went up in to some enchanted Irish heaven for an hour or two and I didn't want to call it back.
The next morning we headed back to Dublin. For some reason Gloria forgot to set up our afternoon tea with Bono so instead we spent the day in Dalkey, a city near Dublin where Bono lives. We went on a sublime walk passing beautiful houses, boats, foliage etc. and got to stop and watch some dolphins jumping around in the water. How is that even fair? It was so beautiful!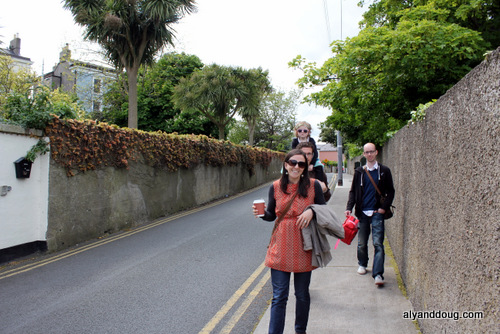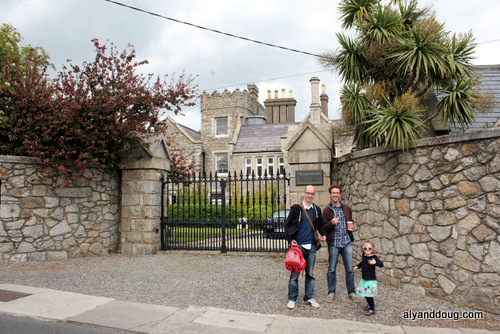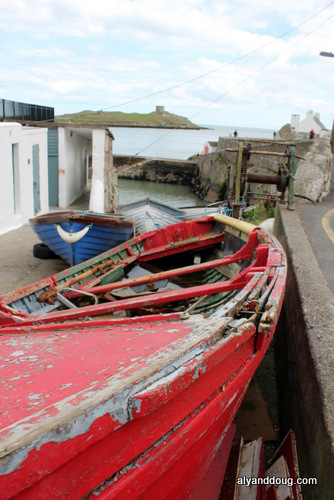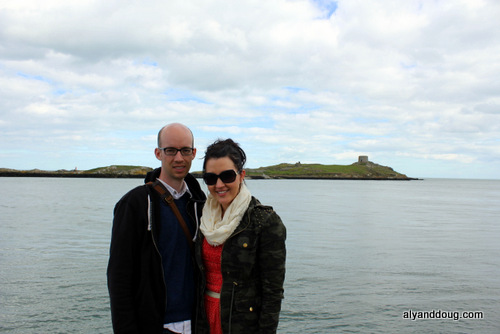 Gloria made us the best Japanese dinner, we came up with the solution to world peace and all too quickly we had to say goodbye. All good things must come to an end and before we knew it we were back in the daily grind playing catch up from having two weeks of adventure and bliss. It was worth every minute.